CHANNEL GATE ENHANCEMENTS
Coming soon!
Our Channel Gate Platform will have a new look and feel in the new year. Stay Tuned for more updates.
Here is a sneak peak!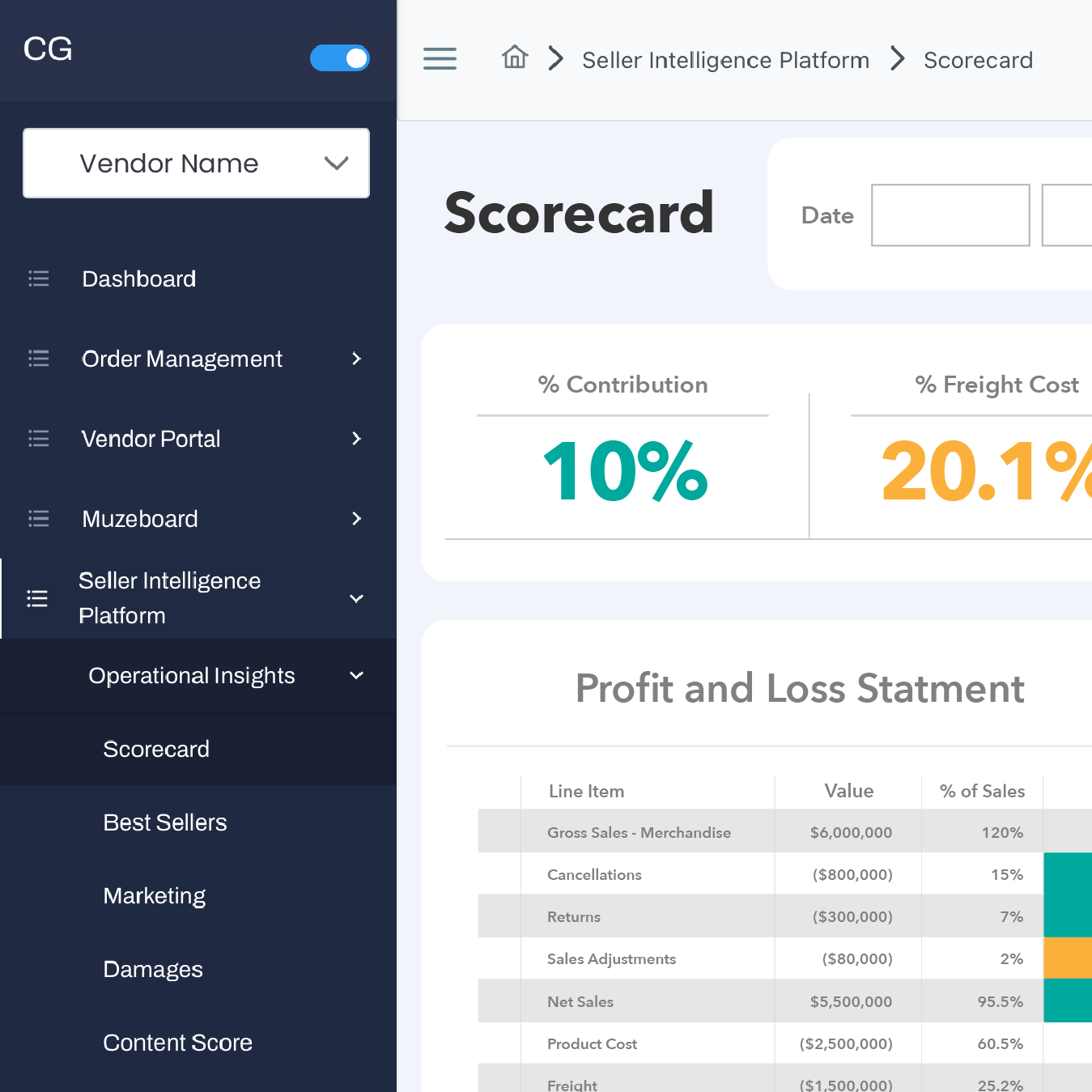 Product Management in Channel Gate with new Changes/Improvements:
1. In the Product Management module under the tab "Add New Product", the mandatory color field name has been changed to Color Family to make the meaning of this attribute more clear.
2. Channel Gate now has an option available to use the same UPC for both US and CAD brands. This option can be available through the Brand dropdown in the Details tab.
3. In the Descriptions tab, under Product Specifications, over 80+ new options are available to pick from.
Here is the list of newly added Product Specifications:
Air Fryer Capacity
Amperage amps
Appliance Type
Broiler Location
Burner Grate Material
Certifications and Listings
Color/Finish
Commercial/Residential
Control Location
Control Type
Cooking Process
Cooktop Features
Cooktop Size
Cooktop Surface Type
Cooler Width in.
Cooling Unit Type
Cut-Out Depth in.
Cutout Dimension
Cut-Out Height in.
Depth - Door Shut without Handle in.
Dishwasher Size
Drawer Type
Duct Shape
Ductless Filter Kit
Electrical Requirements
Energy Consumption kWh/year
Exhaust Vent Location
Filter Type
Freezer Capacity cu. ft.
Freezer Features
Fuel Type
General Features
Handle Type
Heat Levels
Hinge Location
Ice Maker Features
Ice Maker Type
Ice/Water Dispenser
Ignition Type
Included
Input Power
Installation Depth
Installation Type
Left Oven Capacity cu. ft.
Lighting Type
Lower Oven Capacity cu. ft.
Lower Oven Features
Lower Oven Settings

Material
Maximum Air Flow Capacity CFM
Minimum Air Flow Capacity CFM
Net Capacity
Noise Level
Number of Burners
Number of Cycles
Number of Dual Zone Burners
Number of Fan Speeds
Number of Freezer Baskets
Number of Oven Rack Positions
Number of Oven Racks
Number of Place Settings
Number of Power Levels
Number of Racks
Number of Refrigerator Shelves
Number of Temperature Zones
Oven Cleaning Type
Oven Control Type
Oven Features
Range Hood Features
Range Hood Size
Range Size
Refrigerator Capacity cu. ft.
Right Oven Capacity cu. ft.
Shelf Material
Sound Rating Range Decibels
Temperature Range
Total Capacity cu. ft.
Total Oven Capacity cu. ft.
Tub Material
Tub Type
Turntable Diameter
Upper Oven Capacity cu. ft.
Upper Oven Features
Upper Oven Settings
Vent Fan Features
Vent Location
Vent Style
Seller Intelligence Module in Channel Gate with new Changes/Improvements:
1. In Seller Intelligence Module on the left click into Operational Insights then to Performance , a new report is available called "Vendor Operation Analysis". This report provides useful insights into your order fulfilment metrics.
If you have any questions, please reach out to your support@channelgate.io
Explainer video on how to read the report to come soon!
2. In the Seller Intelligence Module, Applied and Open Payables reports will be moved over to the Order Management Module and available under Invoice Management section.
Below Screenshot is the previous layout: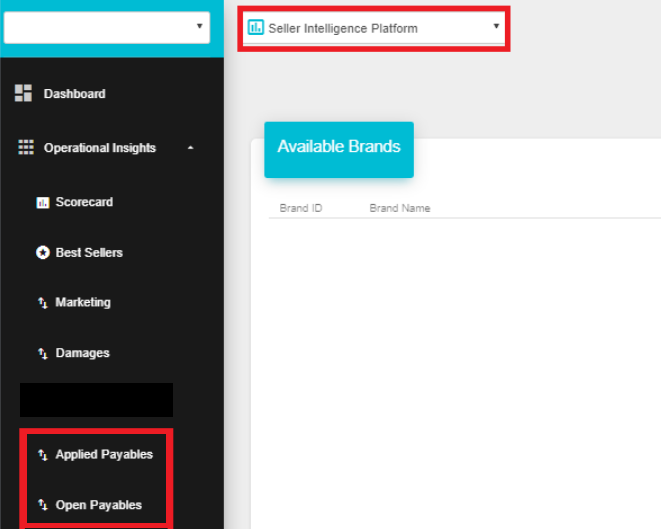 Applied/Open Payable will be now moved to Order Management under Invoice Management as shown below:
Order Management in Channel Gate with new Changes/Improvements:
1. Phone Number is now added in Channel Gate
Phone number is added in the Unprocessed Tab under Order Management
Phone number is added in the excel file exported when you click export orders in Unprocessed tab under Order Management.

Phone number is also added in the Shipped Tab under Order Management.
2. Comments section in the 'Returns' detail page under 'Returns & Replacement' section is now fixed in Channel Gate so that your entire communication history is visible in the 'Communication History' section.
This is what you would see in Channel Gate in Communication History section of the Returns detail page.
3. In the Credit Memo Section, there is a new function to download the last 6 months of the Credit Memo History.
You can also search for specific Order ID, Reference # or Credit Memo ID in the search bar on the right and then download the credit memo history information.
4. The "Provide Feedback" button is only used for providing feedback on Channel Gate features, bugs etc. If you need more assistance related to a particular order, please go to the order # and respond or