Firstly Review the Amazon Products and the Cymax Products by clicking on the "View Product Details" for each.
if the Amazon Suggested Listing does not match your product then you should create a new listing.
CREATING A NEW LISTING
To create a new listing, you will need to add a new "Valid UPC" to the product on the API Error Resolution page and then click on the "Update" button.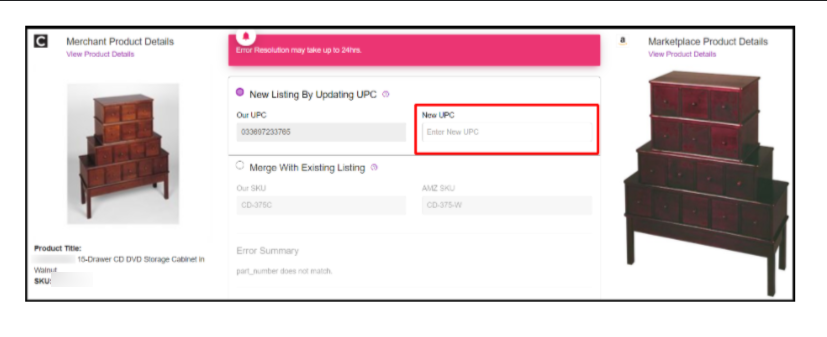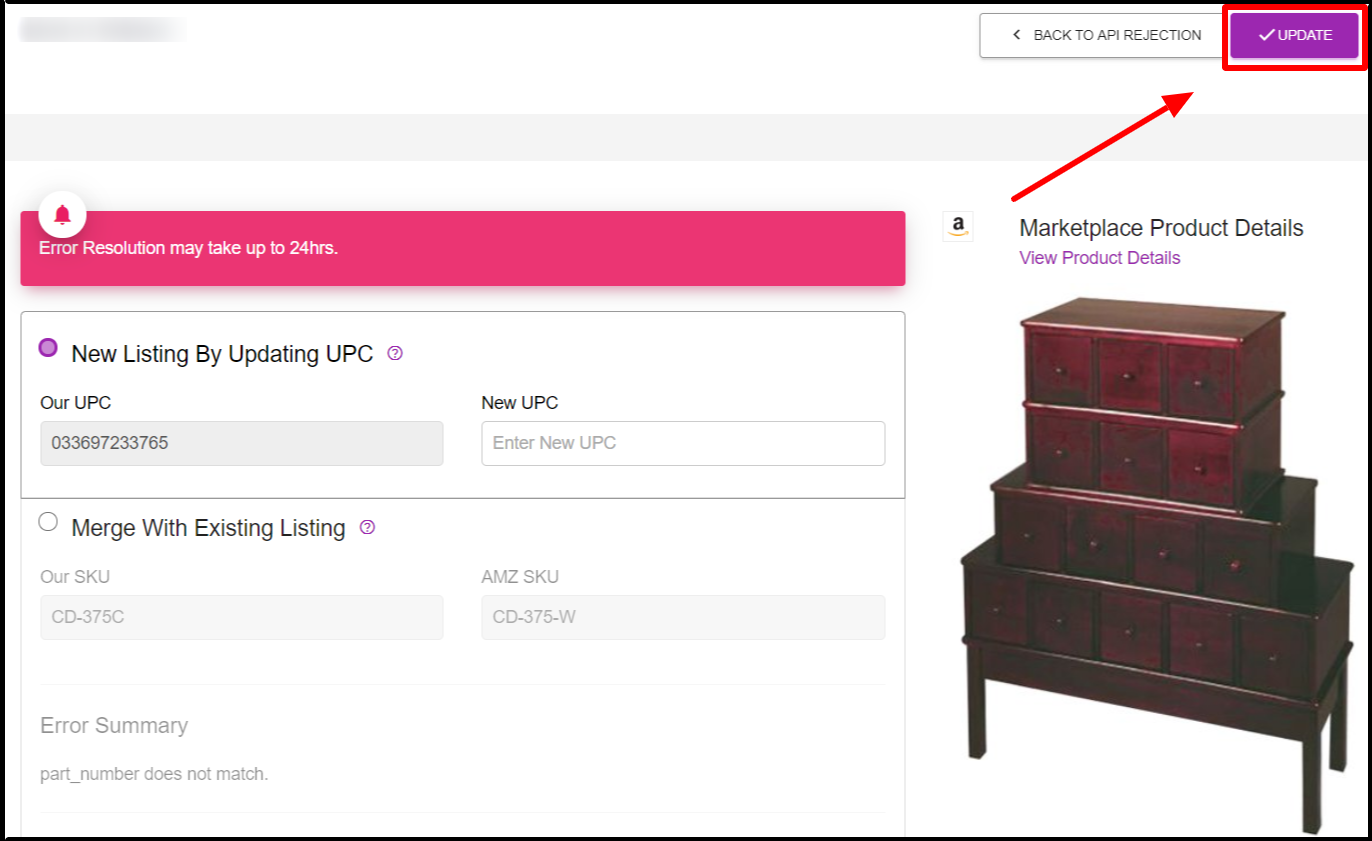 *Valid UPC: should be unique to your catalog, 12 or 13 digit code and should pass the sum zero check*
MERGING WITH AN EXISTING LISTING
Review the Amazon Product and the Cymax Product by clicking on the "View Product Details" for each.
*Carefully match the Title, Image, and dimensions; also review attributes such as color and material. If your product and the Amazon suggested product matches, you should then merge with the existing listing. *
TIPS & TRICKS
Merging with an existing listing will allow your product to take advantage of the sales rank and customer reviews. If you have a better ASIN suggestion, please feel free to send an email to your Account Manager or alternatively an email to support@channelgate.io if you have any questions.