Invoice Management Walkthrough Guide -
Credit Memo's
Finding a Credit Memo:
With the launch of the new Channel Gate portal vendors can now manage their Credit Memos.
Login to Channel Gate and select Order Management (It will be the vendor name not Demo Vendor Portal) > Go to Invoice Management, click on the arrow to bring up Rejected Bills and Credit Memos.


Vendor can search for a specific credit memo by Order ID

or locate the credit memo details in the main page.
Clicking the order number will provide further details and/or attachments.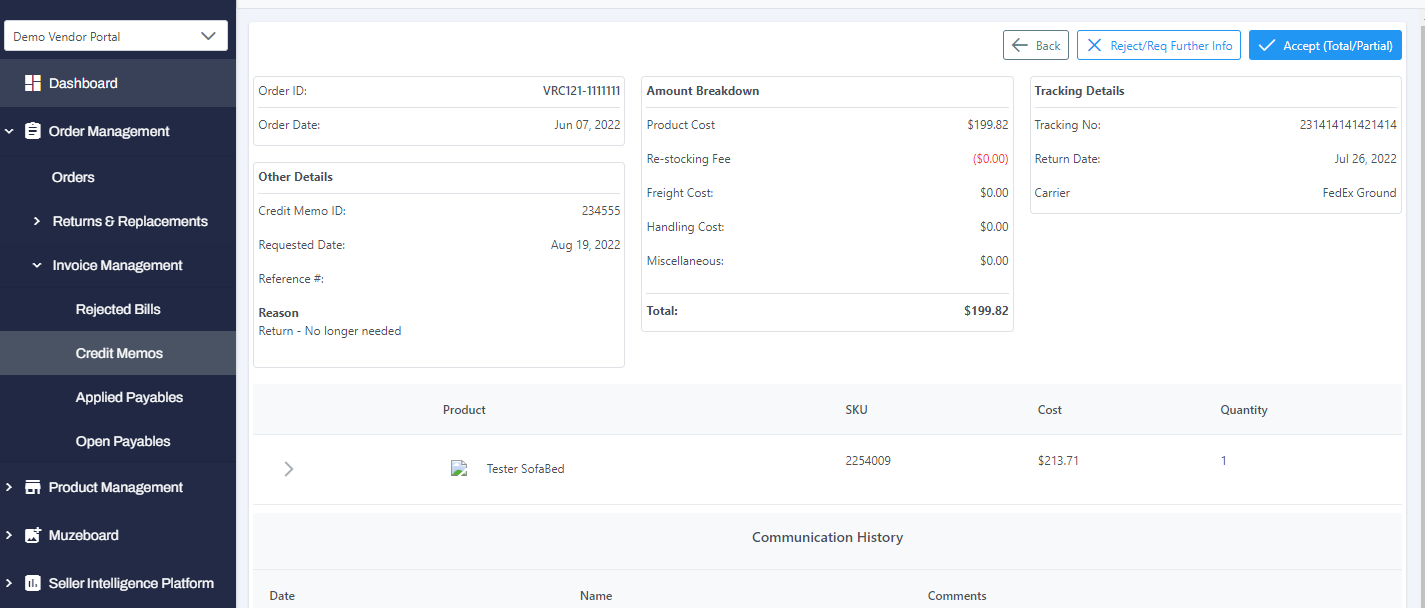 Vendor has the following options:
Vendor can choose one to action the credit memo
Accept Total : Vendor agrees to the amount we are requesting and is issuing credit for this amount.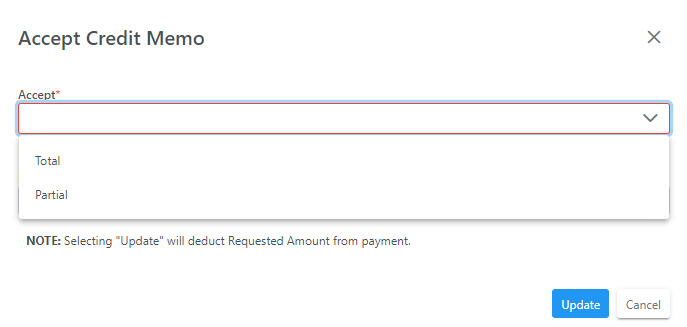 Accept other Amount : Vendor wants to accept for a different amount (only to be used if we have requested the incorrect invoice total)

Vendor is to adjust the product and/or invoice amount to update the total amount being issued
Reference number is the Credit Memo Reference number issued by the vendors accounting team in order to identify the credit on the remittance when deducted.



OR


Reject: Vendor does not agree with the credit outright. When using this option the vendor must include a valid note for why the credit is being rejected.

OR
Request Further Info: Vendor requires more information in order to issue credit.

The Credit Memo section of the portal is an active deduction system. All credit memos accepted for Total or Partial will be deducted from payment based on the total shown.
To Find past Credit Memo Details, please click on see Historical Credit Memo.
This will only reflect up to 6months of past credit memos.

You can then use the search column on the right to look for the past Credit Memo.
If you have any questions, please feel free to reach out to your Account manager, or support@channelgate.io for more assistance.